New: 2015 Desk Calendar Book - $25.00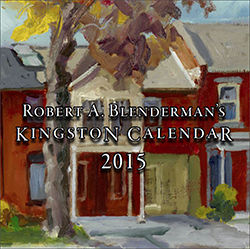 In this special desk calendar book, the months of 2015 and its seasons, are depicted in oil paintings by one of Kingston's preeminant artists, Robert A. Blenderman.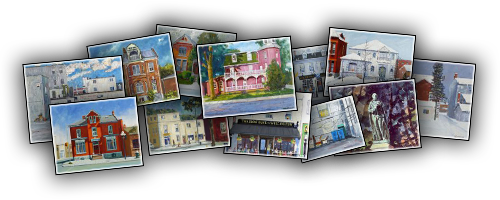 With a deft hand and keen eye for details, Bob has been preserving our community on canvas for over 50 years.
This calendar/diary of 56 pages, perfect bound, features twelve scenes of downtown Kingston's homes, businesses and alley-ways. Each painting is accompanied with the calendar month and lined pages through-out for notes, appointment details or memorabilia.
Available at Novel Idea, Kingston Frameworks, Camera Kingston, the Tourist Bureau & Studio22 Open Gallery.
Robert Blenderman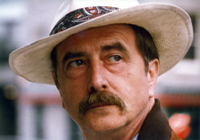 Robert was born near Cologne Germany. He immigrated to Canada at the age of 19 and arrived in Kingston where he worked for a period of time as a cabinet maker and later moved to Ontario's north to work in mining. In northern Ontario he began his painting career.  Later he moved back to Kingston to work in textiles at Dupont Canada Inc. and in 1988 he pursued his passion for painting full time.
A versatile artist, Robert uses different mediums and styles to his perfection. His pen & ink sketches of non-objective art and urban scrapes have been commissioned by many small businesses and corporations. In 1987 a book of his drawings was published "Whig Standard Pen & Ink drawings by Robert A. Blenderman".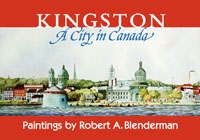 Painting styles include realism (urban & landscapes & still-life) and semi-abstract & abstract (non-objective art). With his palette of bold colours he is able to convey on canvas his passion for life. He has had to date over 100 solo and group art exhibitions.  Private and public collections of his work are across Canada, U.S.A. and Europe. In 2006, he published a book of urbanscapes "Kingston a City in Canada, Paintings by Robert A. Blenderman".
For more information about Robert's paintings you may contact him by email blenderman(at)cogeco(dot)ca.